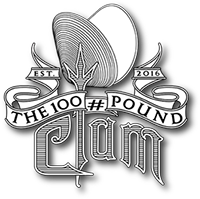 starters
Rotating Fresh Oysters on the Half Shell $Market Price
Lemon, sriracha cocktail, pickle mignonette
Peel and Eat Shrimp $10
½ pound, cocktail sauce, old bay mayo
Poutine O' the Sea $13
Little neck clams, fries, chowder, bacon, scallion
Fried White Prawns and Avocado $15
Cornmeal crusted, chipotle mayo
salads
Dungeness Crab Louie Wedge $18
Iceberg lettuce, egg, shaved asparagus, radish, house made louie dressing
Arugula salad $11
Honeycrisp apple, pickled raisins, celery, feta, sherry vinaigrette
Fried corn $11
Cotija, lime, smoked jalapeno cream, cilantro
entrees
(sub side arugula salad instead of fries add $4)
Sesame Beef Flaptail $16
Cabbage, carrot, pickled daikon, spicy mayo, potato bun, with fries
Fishwich BLT $15
Market fish, bacon, iceberg lettuce, tomato, spicy mayo, brioche bun with fries
Fish and Chips $14
Cornmeal crusted rockfish, dill fries, pickle mayo
Seafood Chowder (bowl) $11
Bacon, corn, potato cream, oyster crackers
Soup and Salad $11
Cup of seafood chowder, side arugula salad
Side of Dill Fries $4
Pickle mayo
---
Spring Hours: Monday – Saturday 11:30AM – 5PM
(Dinner service begins at 5PM from The White Swan Public House)
Call 206-453-5067
for to-go orders.


---
find us
On South Lake Union, 1001 Fairview Avenue North, Seattle Wa 98109
206-453-5067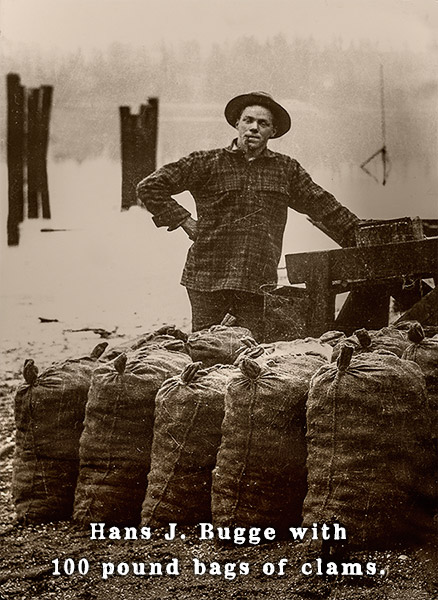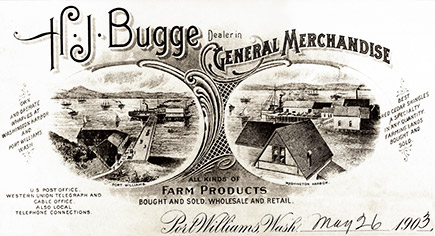 Hans Bugge began operating the clam cannery at Washington Harbor in 1905 as a one-man operation that soon became a thriving enterprise of 40 workers at peak times. The Bugge Cannery also had four boats, including the J.R. McDonald, the Phoenix, and the Lincoln, for clam transportation.

By 1914, the cannery was lucratively producing 10,000 cases of Tureen brand littleneck clams that were shipped north to Alaska and as far south as San Francisco.
The cannery provided seasonal employment to women, Jamestown S'Klallam tribal members, and local farmers. Some of our local residents recall their working experiences:
Tom Taylor remembers harvesting clams at night using hats with lamps to light the way.
Mayme (Messenger) Faulk was a teenager in 1944 when she worked at Washington Harbor cracking crabs. She recalls her first day's pay being $1.25 an hour. Thereafter, she was paid by the pound.
The late Mrs. Laura Bugge was once asked how she opened the clams, and she replied, "With a can opener."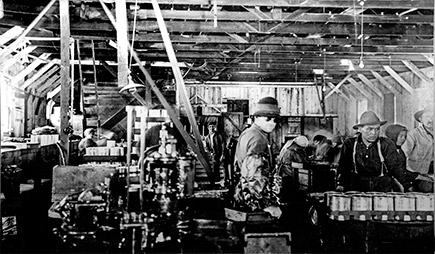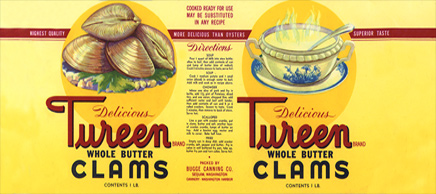 ---
The 100 Pound Clam
1001 Fairview Avenue North
Seattle Wa 98109
206-453-5067

clams@100poundclam.com
---